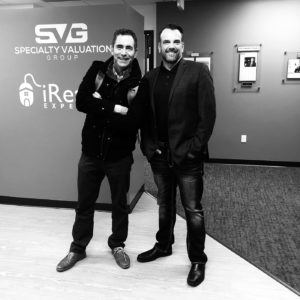 Marty Parker is in the business of selling Facebook and Instagram photos. What does that mean? Well, Mr. Parker is an extremely unique entrepreneur. He is the owner and operator of several businesses in Dublin and Columbus focused around 'Competitive Socializing.' As president of Axe Throwing, LLC, Bucket List Productions, and The Blind Ninja Dinner Challenge, Marty explains his out-of-the-box approach to every business he creates. He also shares some of his favorite things about living and working in Central Ohio. All this and more in this first episode of Local Insight. Be sure to check out https://blindninjadinnerchallenge.com & https://thrownation.com following the podcast.
Update (03/03/2020): Unfortunately The Blind Ninja Dinner Challenge will no longer be offered in Columbus going forward, according to the announcement on their website:
Due to complications with the infrastructure of this event, we are no longer producing the Blind Ninja in Columbus. It has been one of our fastest selling events that we have ever produced and we are saddened to close the event. The amount of laughter, smiles and good times we produced up to this point has been epic in this truly unique experience! We will begin preparations to launch the event at our Chicago location where our infrastructure is much larger to hold the multitude of steps involved in this experience. The Blind Ninja will continually search for the hand of all those that help created such an amazing production and high- five it!
Podcast: Play in new window | Download
Subscribe: RSS